Back to Drilling
Soilmec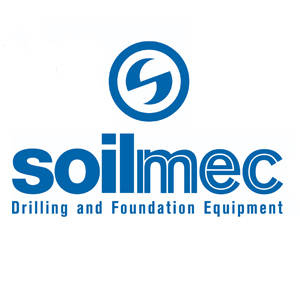 LEADING GROUND ENGINEERING FOR 40 YEARS
Soilmec is an international company leader in design, manufacture, and distribution of equipment for the ground engineering industry.
The company was established in 1969 by entrepreneur Mr. Davide Trevisani as Pali Trevisani (today known as Trevi S.p.A.). Since its inception, Soilmec has always developed safe, innovative, cutting-edge technologies and provided the construction industry the full spectrum of equipment solutions.
Soilmec equipment is used everyday on jobsites all around the world for bridges, viaducts, motorways, tunnels, underground lines, railways and buildings of all types.
We have grown enormously over these four decades. Thanks to a constantly upgraded and broadening range of products and a greatly increased production capability, we are an established landmark in the international ground engineering field.
TECHNOLOGIES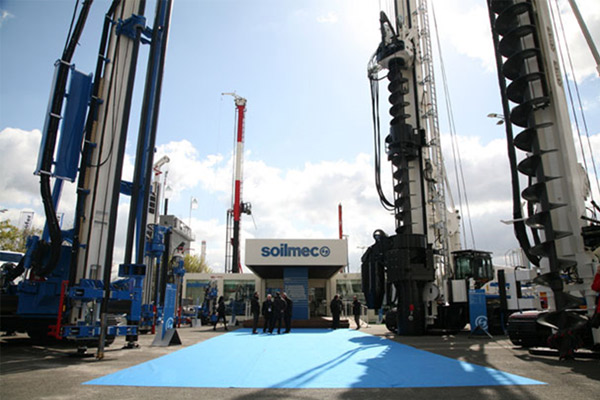 At Soilmec, we pride ourselves on foreseeing challenges before they arise, and engineering technical solutions.
Information about how machines behave on-site, analysed and then archived by our latest-generation computerised monitoring and checking tools, allows our engineers to study how machines react when they encounter problems in real situations. This is our starting point for devising new solutions, improving existing products, and designing new ones.
Our engineers call upon specially created technology tools to support the development of their designs. Soilmec has over 50 workstations available, equipped with CREO Parametric design software and five stations with PRO Mechanica or Ansys, for advanced structural and kinematical calculations.
There is no technology in the field of foundation engineering that can't be carried out through a Soilmec rig. A complete range of over 70 models allows performing any type of foundation in the field of piles, diaphragm walls, micropiles and consolidations of soil and tunnels.